Sakhi Manch: Giving the modern Indian woman, a platform to express herself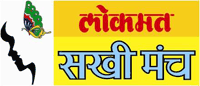 Women's emancipation or empowerment are fashionable catchwords. These are always good in intent. But more often than not, they remain out of the elusive grasp of the work-a-day lady homebuilder. She, the one who has to toil relentlessly without any hope for reward or recognition, simply remains tied down to the tedium. No one has a forum that recognizes her every day contribution.

The passion to develop the personalities of her children always takes precedence over her own desire to learn and acquire new skills or to entertain self. Making endless sacrifices for her family comes naturally to her. Yet, at the end of the day, the unfulfilled desires and ambitions make her slightly disillusioned with life.

Sakhi Manch has identified this personal dilemma. It is striving to understand her deep-rooted desire to carve a niche for herself. Sakhi Manch has been attempting to bring her out of this serious identity crisis so that she can discover her true self.
Sakhi Manch regularly undertakes workshops on health, beauty, cooking, parenting, music and drama, personality development, career development as well as variety of entertainment events every month. It also organizes foreign and domestic trips for its large membership thereby promoting interactivity, networking and social harmony.
Platform for the Ladies & Girls to get together, opine & discuss various issues
Emphasis on empowering women
To bring the women out of the serious identity crisis & help them in creating niche for themselves
Main events include workshops on parenting, health, beauty, cooking, career development etc